TYPICAL USES:
WAREHOUSING, FACTORIES, FARM BUILDINGS
One of the most commonly used Roller Shutters offering a clear height and width access through external openings. This is a proven design used for decades on a diverse range of openings on Industrial and Retail applications giving a
durable and economical solution. Available in coloured polyester powder coating, plastisol or standard galvanised finish.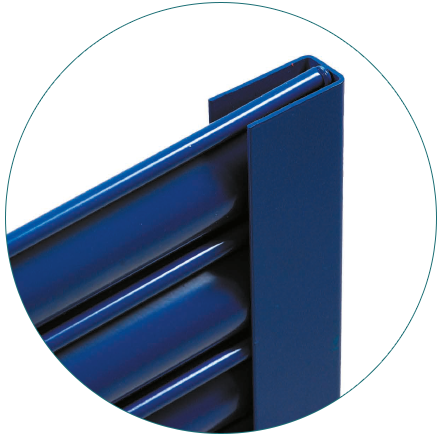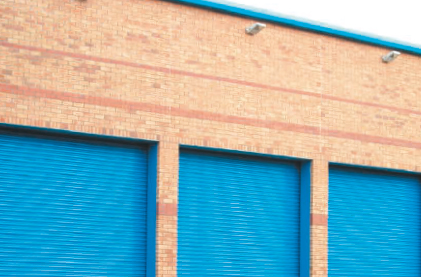 BARREL
For openings up to 6 metres wide. Constructed from 139mm outside diameter x 126mm
inside diameter steel tube, mounted on 25mm steel shaft,with steel bearings at each end. Incorporating high speed bearings. Finish one coat of Red Oxide paint.
CURTAIN
Constructed from 75mm wide curved section, interlocking galvanised steel laths. Finished with a galvanised 'T' section bottom rail.
SIDE GUIDES
Constructed from 3mm x 63mm guide channel bolted to 75mm x 50mm steel angle.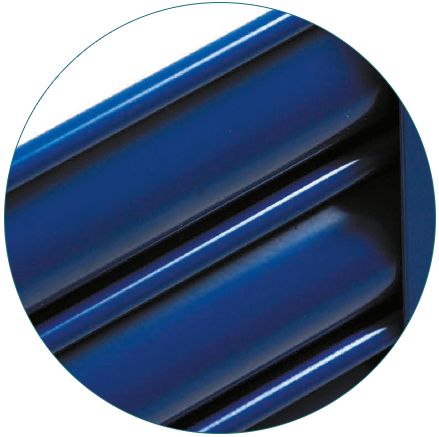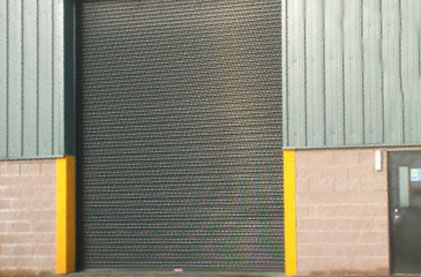 GEARING
By means of continuous galvanised hand chain, driving mild steel sprockets connected by high speed roll chain.
ELECTRICAL OPERATION
By means of 1/2 HP up to 2HP geared motor complete with rotary limits and emergency hand chain mechanism. 3 push button controls as standard.
ELECTRICITY SUPPLY
240 Volt 1 Phase, 415 Volt 3 Phase
OPTIONAL EXTRAS
Plastisol Coated Laths, Powder Coated Laths, Wicket Gate, Hood, Bottom Draught Strip,
Heavy Duty Weather Seal, Remote Control, Fascia.