TYPICAL USES:
SHOPS, GARAGES, OFFICES
BL Hinged doors have been designed for a wide range of buildings all manufactured to client specifications. They require little or no maintenance but provide strength and durability, can beused in all applications as timber doors but giving greater security. All doors come completewith a wide range of hardware. Available in coloured polyester powder coating orprimed finish for site painting.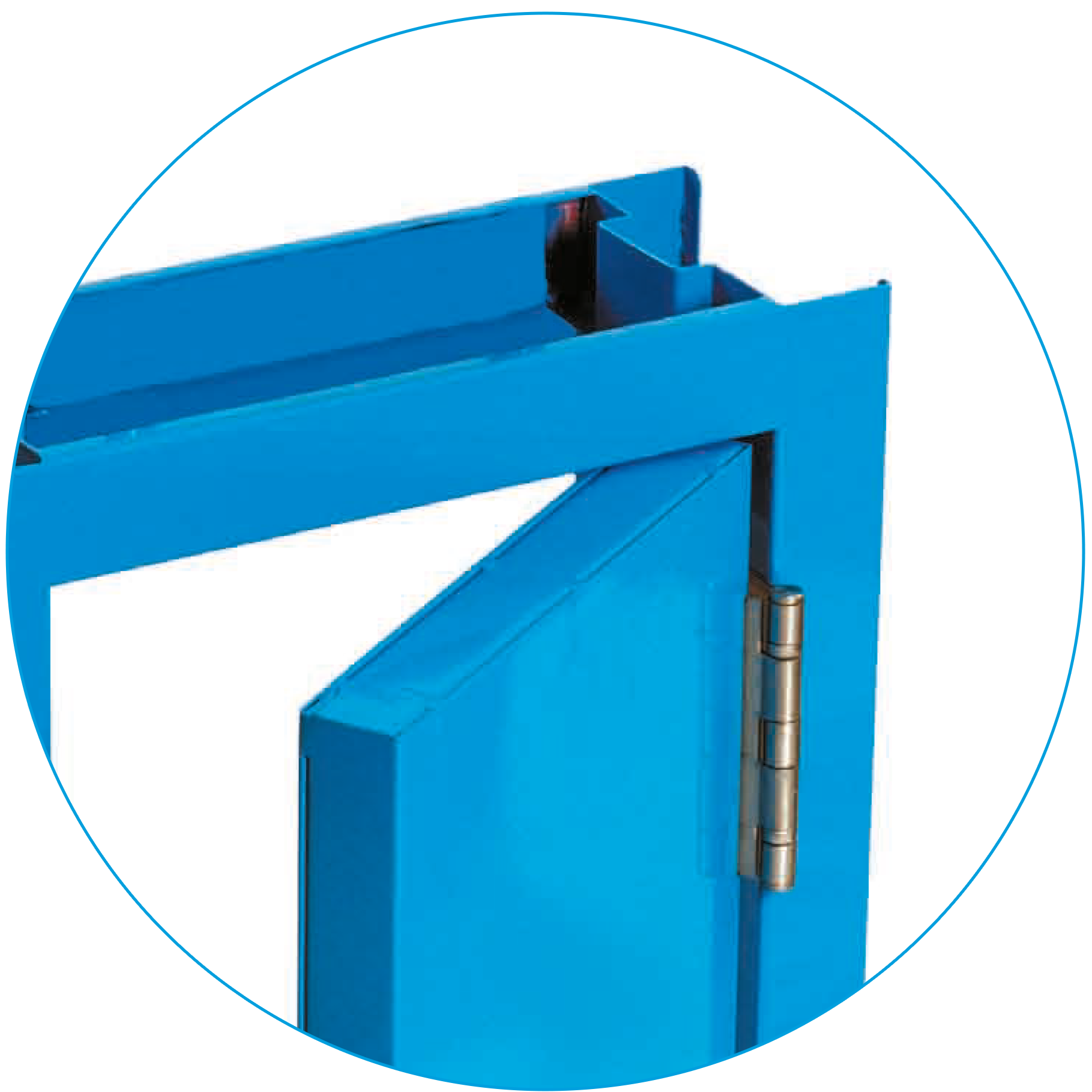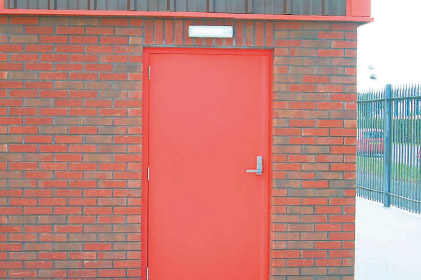 DOOR LEAF
Two skins of 1.2mm (18 ga) thick galvanised steel.
45mm thick door leaf with no face seams.
Doors are stiffened, insulated and sound deadened with pre-expanded,
small cell honeycomb core material and laminated under pressure to face the skins.
Doors are complete with lock and hardware reinforcements.
Face skins are connected by a continuous "deep pocket" interlocking urability.
1.6mm (16ga.) steel end channels projection welded to the top and bottom of the door.
Door edges are bevelled for ease of operation and close fit.
Doors are morticed, reinforced, drilled and tapped for three templated hinges.
On double doors, an astragal is fitted to the leading edge of one leaf to ensure a totally sealed unit.
DOOR FRAME & FIXING
Manufactured from 1.5mm (16ga.) galvanised steel to BS 1245 with double rebate profile.
Supplied in either knock down or fully welded smooth finish.
Corners have integral reinforcements for solid and easy bolting of jambs and head.
Frames are morticed, reinforced, drilled and tapped for hinges and strikes.
Hinge and strike reinforcements are protected by metal guard boxes.
Frames are provided with four fixings per jamb and built-in adjustment and complete over caps.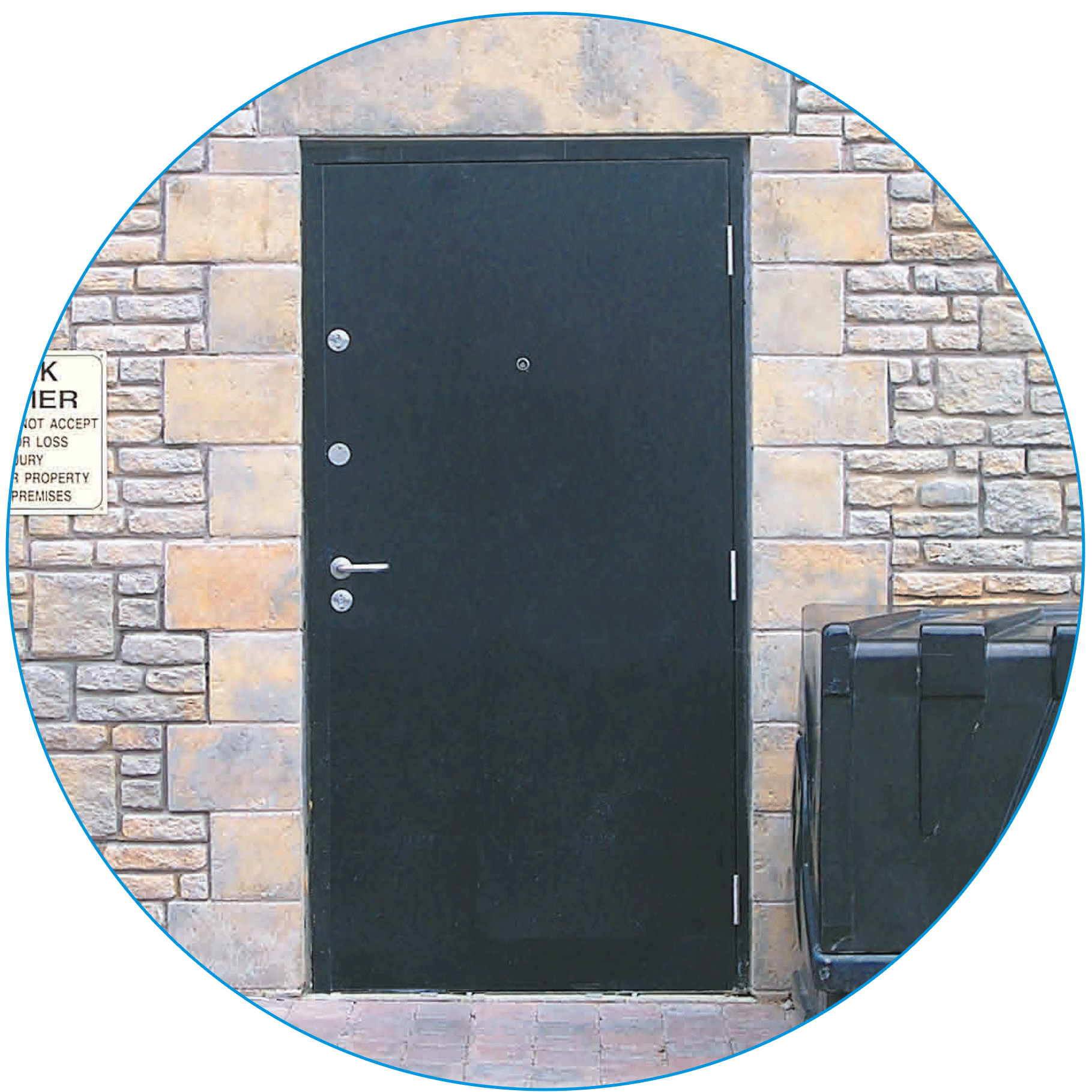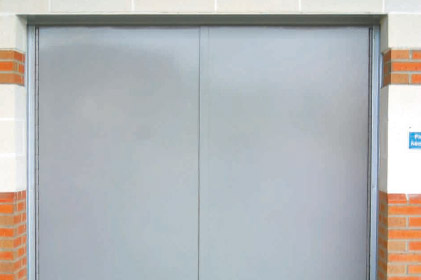 TYPICAL HARDWARE
Assa 3065 sashlock.
Assa 640 lever handles, cylinder and thumbturn.
Dorma TS 71 or TS 83 door closer.
1.5 pairs of 114mm x 102mm template drilled stainless steel hinges.
On double doors, 2 lever action flush bolts are located within the leading edge of the inactive door leaf.
A large number of alternative lock and handle arrangements can be provided to suit the individual client's requirements.
All hardware is factory fitted unless otherwise stated.
The use of BL Shutters approved hardware is strongly recommended since the choice of hardware can greatly effect fire performance and maintenance.
FINISH
All doors and frames are manufactured from hot dipped galvanised steel and primed, ready for site painting by others or polyester powder coated to choice of colours.