Long service life and
high efficiency as standard
The standard frequency converter control takes stress off the entire door mechanism, guaranteeing nearly wear-free, quiet door travel. The high opening and closing speeds optimise your operations and reduce heat losses. In addition, they relieve the entire door mechanism through the smooth starting and braking action which considerably extends the service life of the door.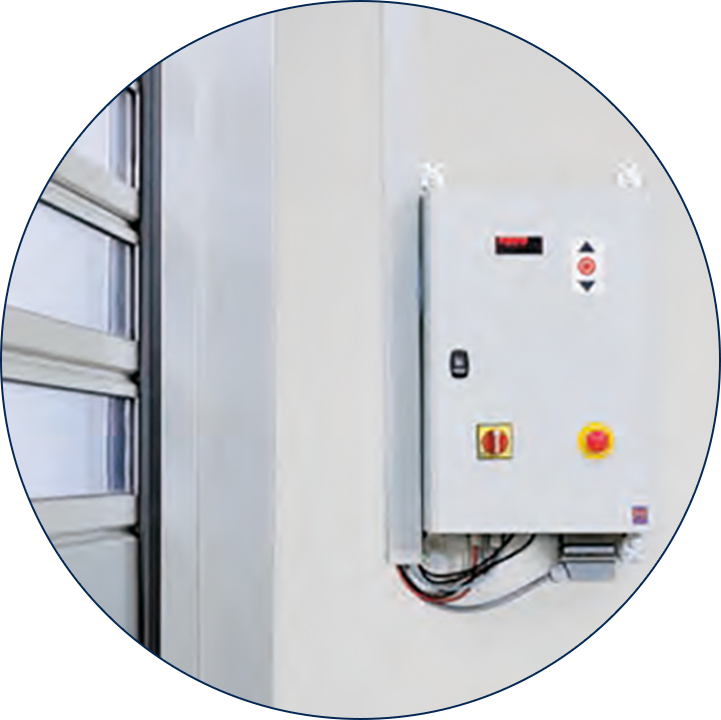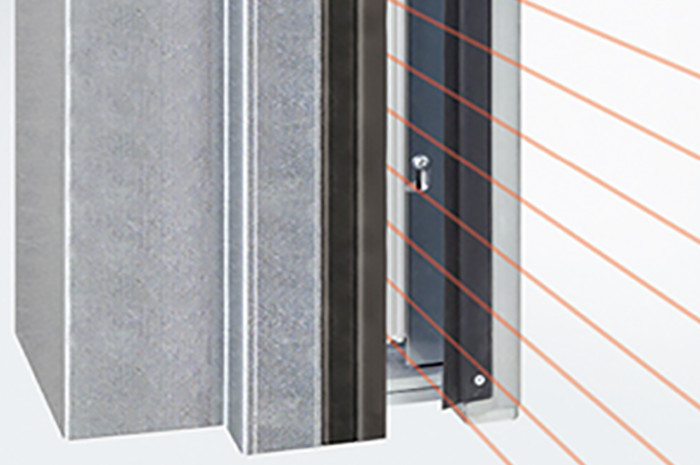 Non-contact safety
The safety light grille integrated in the frame monitors the closing zone of the door up to a height of 2500 mm. This does away with the need for additional installations on the door (e.g. closing edge safety device, photocell). Profit from this high level of safety with a high-speed door that is exceptionally easy to fit and service.
Uniformly foamed
steel sections 
Hot-galvanized, double-skinned sections with PU rigid foam infill provide for particularly high thermal insulation, resulting in a UD value of 1.95 W/ (m²·K)*. The doors are supplied as standard in White aluminium (RAL 9006). The exterior is characterised by the fine Micrograin lines, on the interior the sections are Stucco-textured.