Maximum Scratch Resitance
Doors with DURATEC synthetic glazing stand up to tough demands in rough industrial environments, while maintaining their transparency. A special surface coating, similar to that used on car headlights, protects the pane over the long-term from scratches and damage caused by cleaning.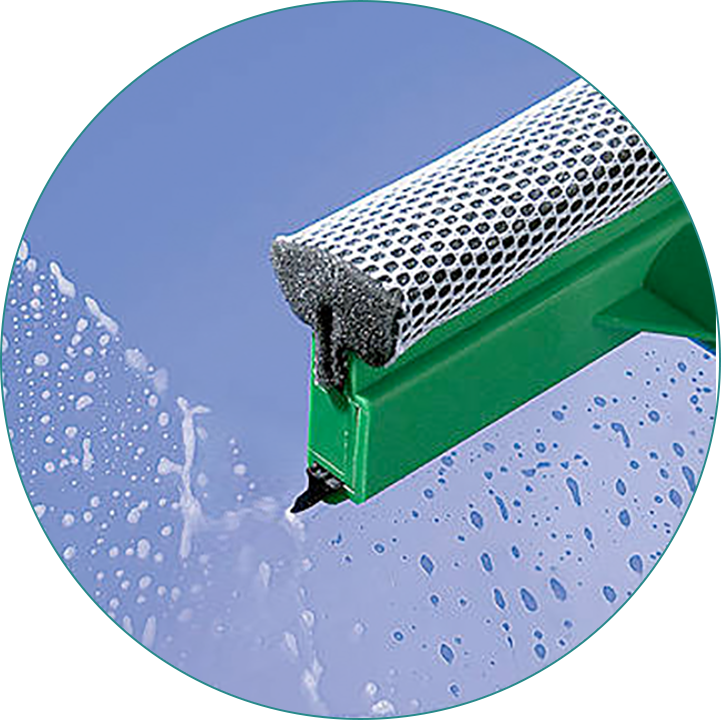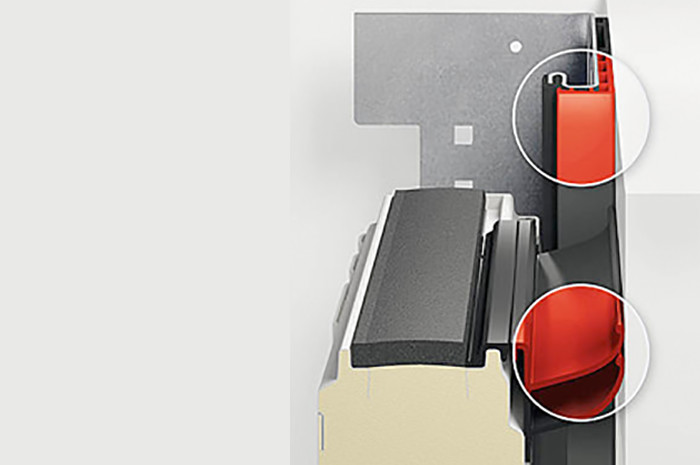 ThermoFrame
Well-insulated industrial sectional doors are essential in heated buildings. Hörmann industrial sectional doors are optionally available with the ThermoFrame frame connection for a thermal break between frame and brickwork. Additionally, lip seals on both sides of the door and a double seal in the lintel area protect from heat or cold loss, increasing the thermal insulation value by up to 21 %.
Wicket door with
trip-freethreshold
The wicket door with extra-flat stainless steel threshold ensures easier passage of pedestrians. For doors with a width up to 5500 mm, the threshold rail is only 10 mm high in the middle and 5 mm high at the edges, reducing the risk of tripping considerably and making it easier to wheel things through. Under certain circumstances, Hörmann wicket doors with trip-free threshold can even be used as escape doors and for barrier-free construction.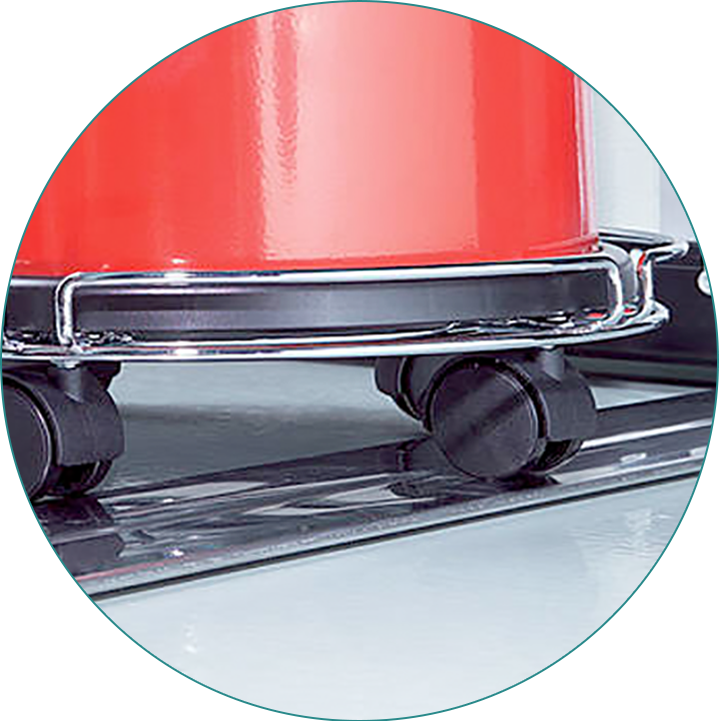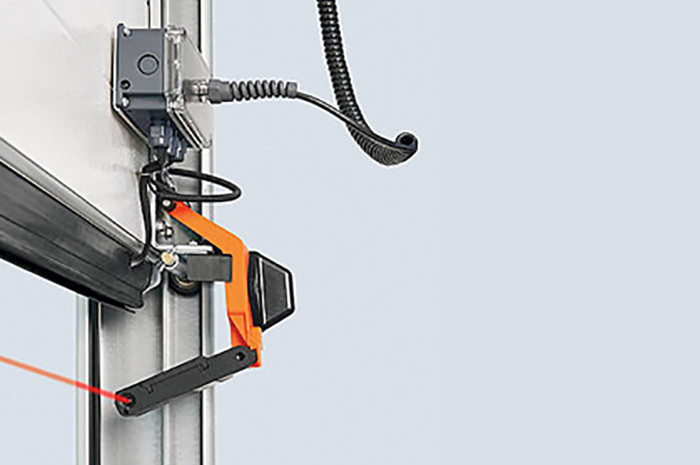 Leading photocell without surcharge
Power-driven Hörmann industrial sectional doors with WA 400 and ITO 400 operators are equipped with a self-monitoring closing edge safety device with optosensors as standard. You can also select the leading photocell VL 1 for non-contact door monitoring of the closing edge without a surcharge. The light grille HLG can also be optionally integrated into the frame. These solutions offer you increased safety, faster door action.